The School campus has many beautiful mango trees growing alongside a variety of plush flora. Our sports facilities has an amazing world class sports area with a full cricket/hockey field, 400m running track, 3 Tennis Courts, 4 cricket nets, a skating ring, a pool (UC), a basketball court and a volleyball court on the outside. Inside the school building, we have Yoga room, music room, dance room, arts room, carrom, chess and table tennis.
Here at TSGM, safety is our foremost concern. We have CCTV cameras covering in and around our campus. Well trained lade attenders on every floor and outside every rest room area. Lady attenders in every transport bus. We have provided sand cushion and grass in the KG play area and also an EPDM rubber flooring for kids who are allergic to dust. All our class room furniture has been procured from renowned child furniture specialists which ensures excellent quality and child friendly designs. Even our passageway railing height is more than the standard height prescribed for schools and we have also added safety nets in all relevant areas above the ground floor. At TSGM, your children are our children.
Social and Emotional Skills
School is a place where it pays to know how to play nicely with others, by exhibiting solid social and emotional skills even when Mom and Dad are not around. These skills can be nurtured long before school begins, through social interactions under the careful guidance of parents or caregivers. Children also need to talk about their feelings, and learn how to appropriately express those feelings to others.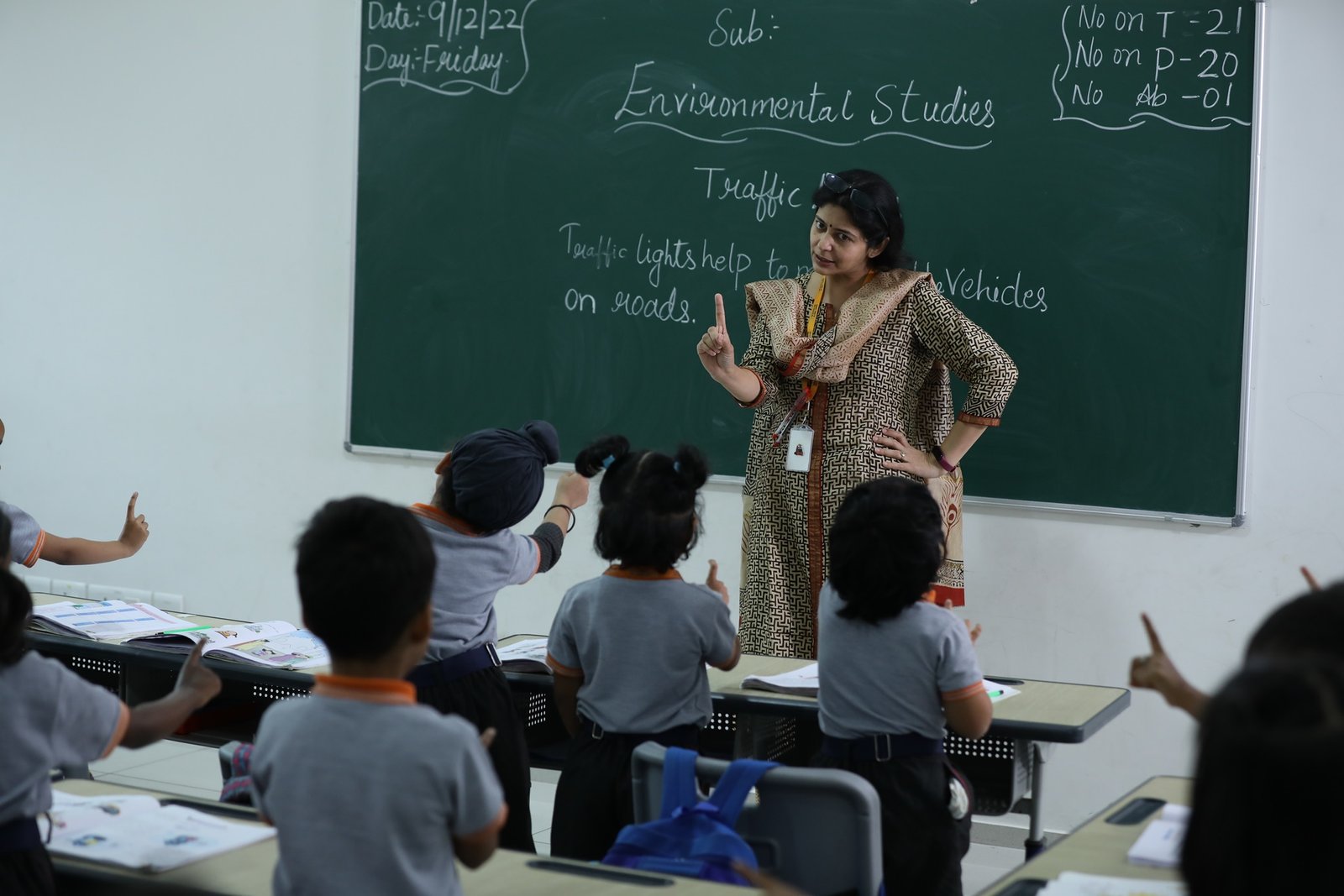 Supportive teachers and administrators
Teachers are students' role models. They have a strong influence in shaping a student's attitude and personality, so we take it as a responsibility that all our teachers are approachable and willing to mentor their students in achieving academic excellence and attaining their personal goals and becomes stronger to the challenges.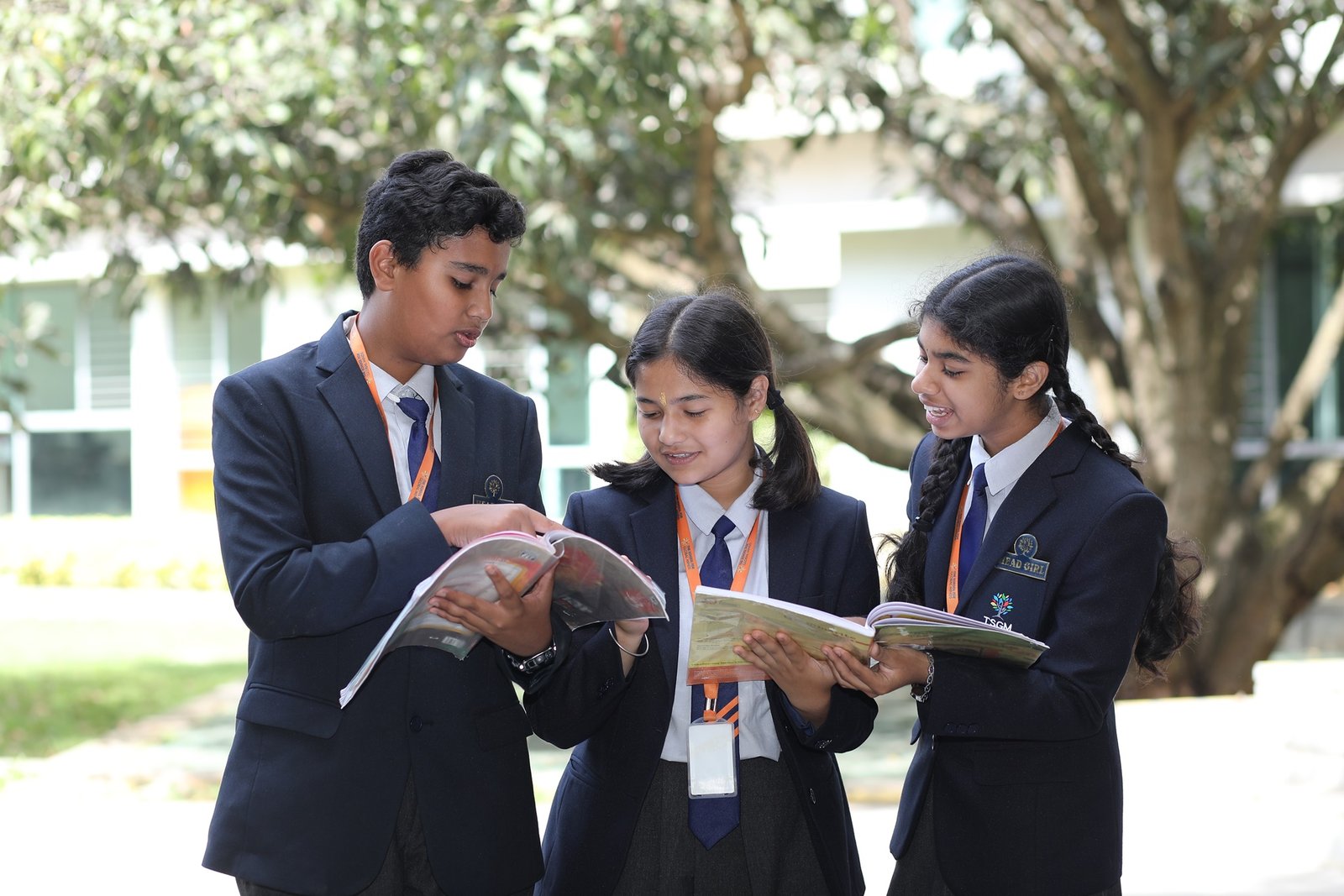 Positive & humanitarian learning culture for students
Our approach of teaching is as such that students not only to get education but also becomes a good human being. It is a supportive community where the teachers and students collaborate and focus on achieving better learning. Hence, it is free of negative behaviors, like bullying and harassment. We focus on preventing students misbehavior by implementing actions that are safe for the student and corrected with positive outcomes.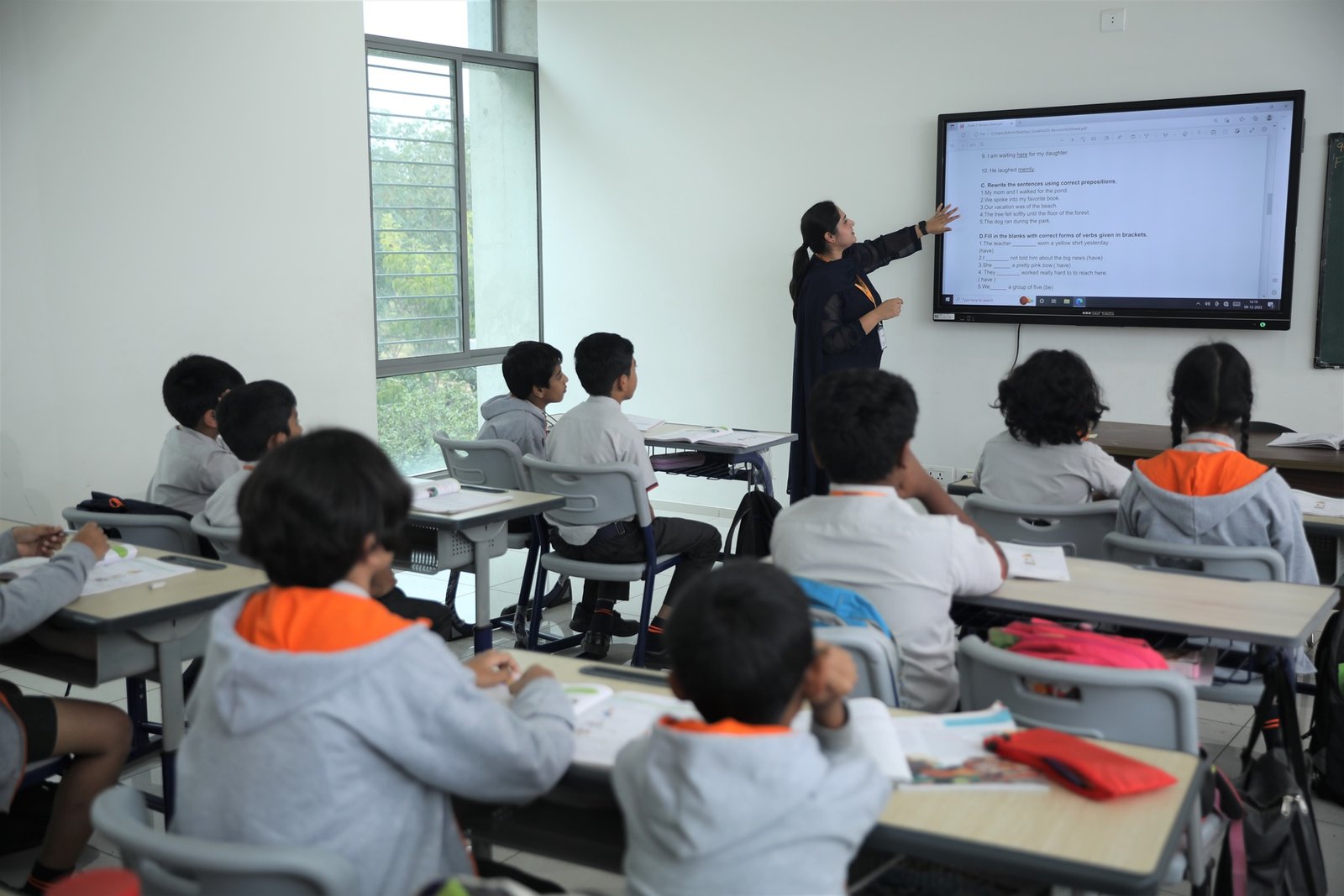 State-of-the-art Equipment and Cultural Facilities
The School for Global Minds has powerful educational tools and facilities, such as computers, laboratories, and libraries which deepens their knowledge and further improves their logical and cognitive skills. Our school organizes activities for student's of performing arts & opportunities to enrich their creative experience and nurture their talent in dancing, singing, painting etc. It develops their complete personality.